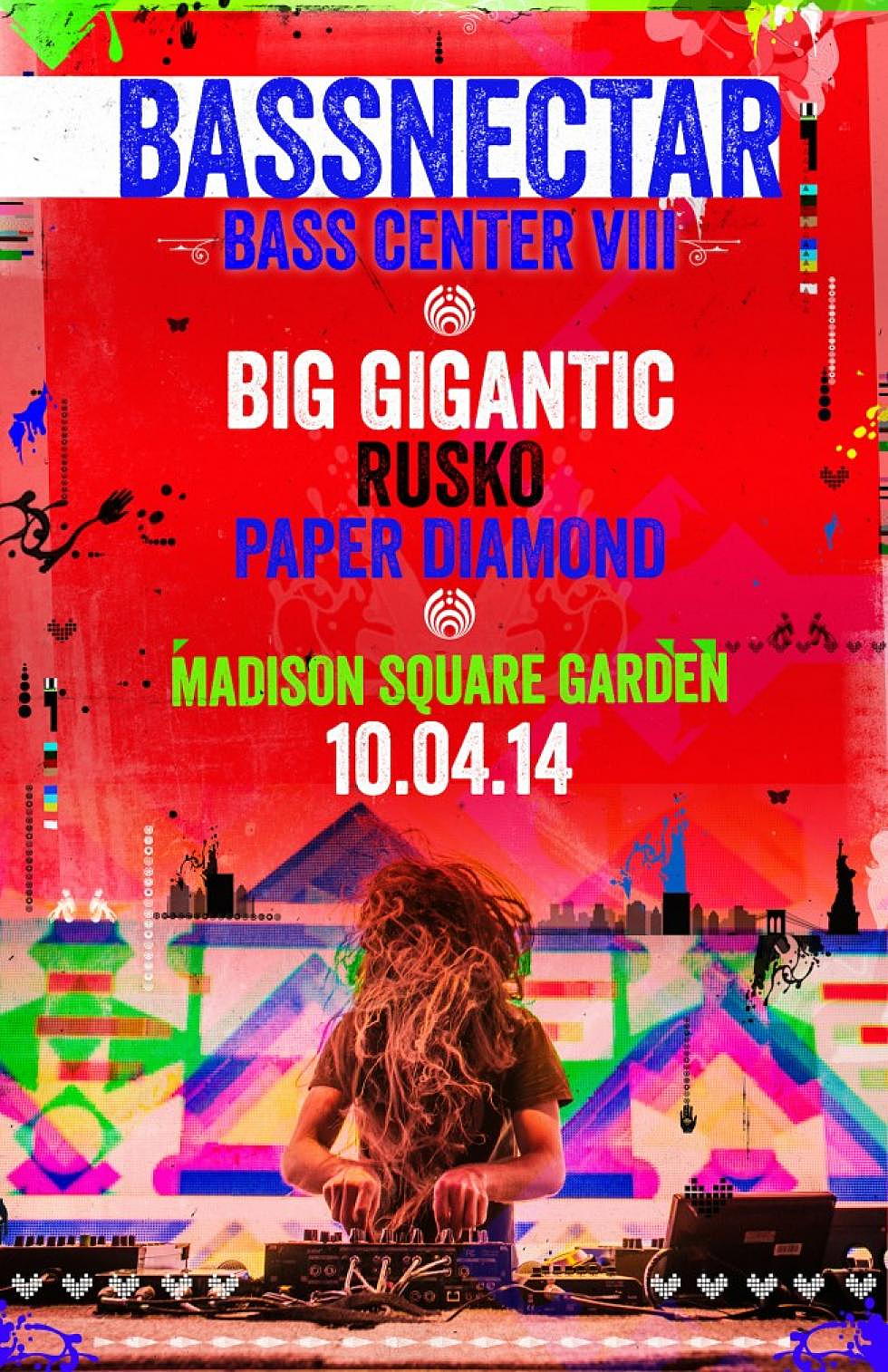 Bassnectar Announces Supporting Lineup for 'Bass Center VIII' @ MSG
"We are bringing our full crew, every nut and bolt of our colossal sound rig, every pixel of custom-synced multimedia video & light art installation, and a stacked lineup to fire on all cylinders:
BASSNECTAR // BIG GIGANTIC // RUSKO // PAPER DIAMOND
????? SAY FUCKING WHAT????
That's right, I am going to repeat:
BASSNECTAR
BIG GIGANTIC
RUSKO
PAPER DIAMOND
MADISON SQUARE GARDEN
OCTOBER FOURTH
WTFFFFFF"
Our thoughts exactly. This is one of the must-attend events of the year, so make sure you pick up tickets when they go on sale this Wednesday July 9th at 11:00am EST.