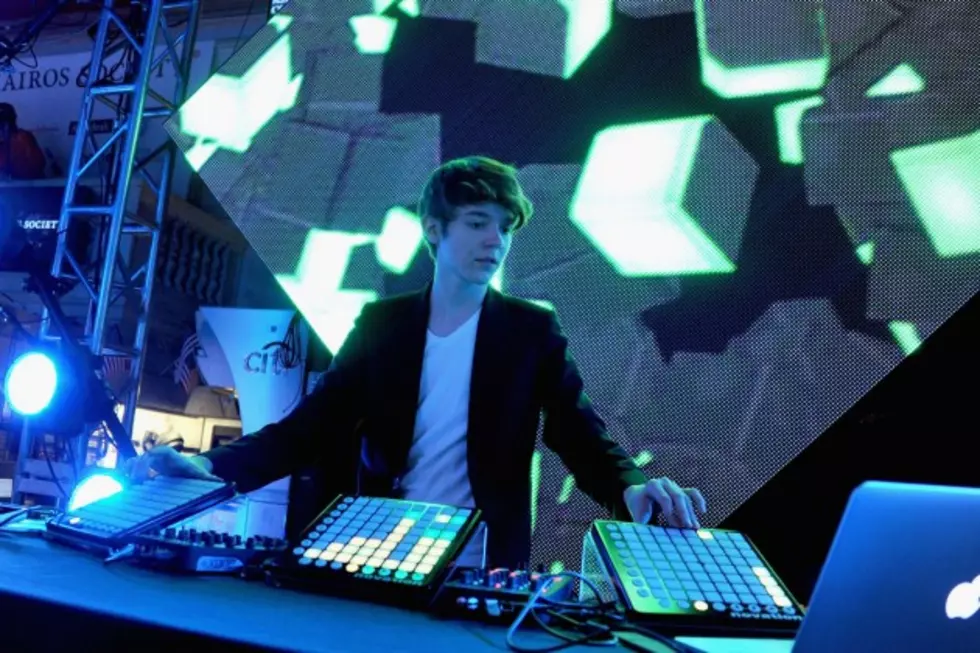 Madeon Releases His Debut 'Adventure' LP
Theo Wargo / Getty Images
Fans have been anxiously awaiting the release of French DJ-producer Madeon's debut album Adventure, and now it has finally arrived. The young artist has been showing that the release was certainly going to be worth the wait after giving fans tastes of the album, beginning with tracks like "You're On" (which also came with a remix EP, which included reworks from Oliver, Alex Metric and Gramatik) and "Imperium" — a harder-hitting, epic track that sounds like it may have been inspired by Daft Punk.
However, he quickly showed that the album would be jam-packed with the kind of uplifting melodies his fans have come to know and love with "Pay No Mind," a collaboration alongside indie/electronic band Passion Pit. This synth-pop creation is fit for both the festival environment and radio play. It's a bright, feel-good track that brilliantly combines the unique sounds of Madeon and Passion Pit, while showcasing the young French producer's impressive production skills.
Aside from taking his production abilities to the next level, he also lent his voice to the album's closer "Home," marking the first time we hear Madeon provide his own vocals on one of his tracks. Along with "Nonsense," which provides a slower tempo for a more relaxed feel, shows that the album had more in store than just his signature shiny electro-pop.
Madeon continues to establish himself as one of, if not the most talented and exciting young producer in dance music. Now with this monumental release, he has already entered the conversation for album of the year. Madeon's Adventure LP is now available on iTunes. Check out the album's track list below.
Madeon, Adventure track list:
01 "Isometric"
02 "You're On" (feat. Kyan)
03 "OK"
04 "La Lune" (feat. Dan Smith from Bastille)
05 "Pay No Mind" (feat. Passion Pit)
06 "Beings"
07 "Imperium"
08 "Zephyr"
09 "Nonsense" (feat. Mark Foster)
10 "Innocence" (feat. Aquilo)
11 "Pixel Empire"
12 "Home"