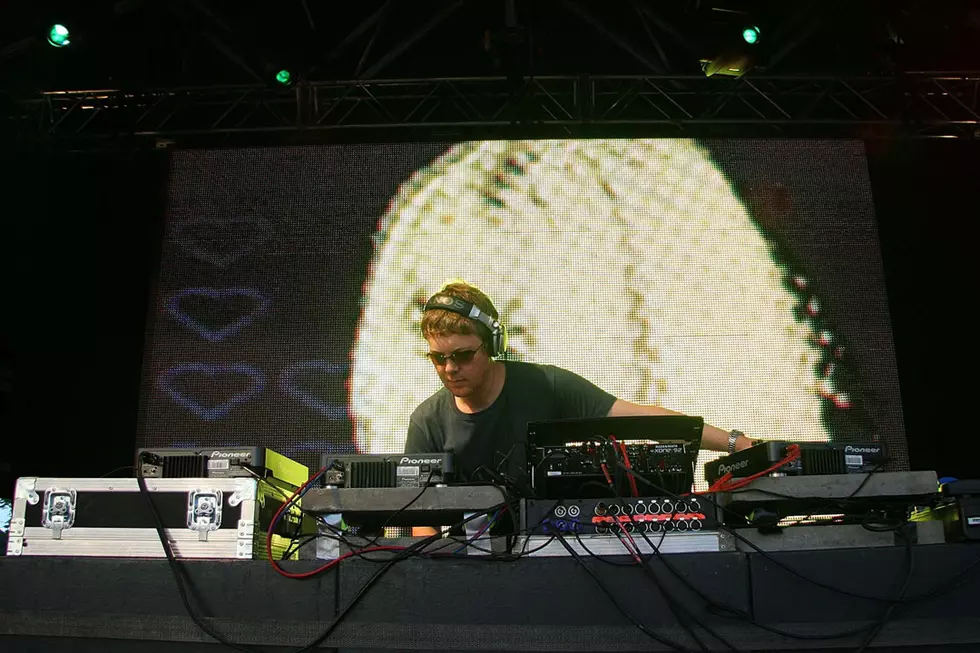 Watch Dance Music Legends John Digweed and Paul Van Dyk Call Out Top EDM DJs
Miles Willis / Getty Images
MTV recently sat down with dance music legends John Digweed and Paul Van Dyk to get their opinions on the current state of EDM as it relates to the artistry of DJing. Ultra Music Festival was the perfect location to do this, as it represents that current state — a mixture of the faces of dance music's history and (mostly) mainstream appeal.
Those who have been in the scene for some time understand what the main stage of a festival like Ultra is all about. The biggest DJs in the world often times dabbling in the Beatport Top 10. Fans can expect to hear these tracks more than once, and while younger fans new to the scene can certainly appreciate the light and laser-filled spectacle of the main stage combined with stadium-sized tunes, these legendary acts aren't down with it.
John Digweed expresses his distaste for the new-aged philosophy of DJs playing well-known tracks, calling it a "lazy" approach to DJing. The one time #1 DJ (having won the top spot of the poll in 2001) explains that his unchanged philosophy has always been to play tracks that fans are unfamiliar with, whereas these DJs play tracks just to get a reaction.
Paul Van Dyk says that its DJs responsibilities to sift through the thousands of tracks out there and pick the ones that mean something. While Paul is not pointing any fingers, he says he's not up there throwing cakes. I wonder who he might be talking about...
Many dance music fans can appreciate the sentiment of their statements. Dance music festivals have become more like giant parties, as opposed to places to discover and appreciate the music. My suggestion to those who are new to the festival culture is to go to the Resistance stage next year, or go to the Awakenings stage if you're going to Electric Zoo this summer. You might appreciate what you find when you venture away from the mesmerizing main stage of festivals.