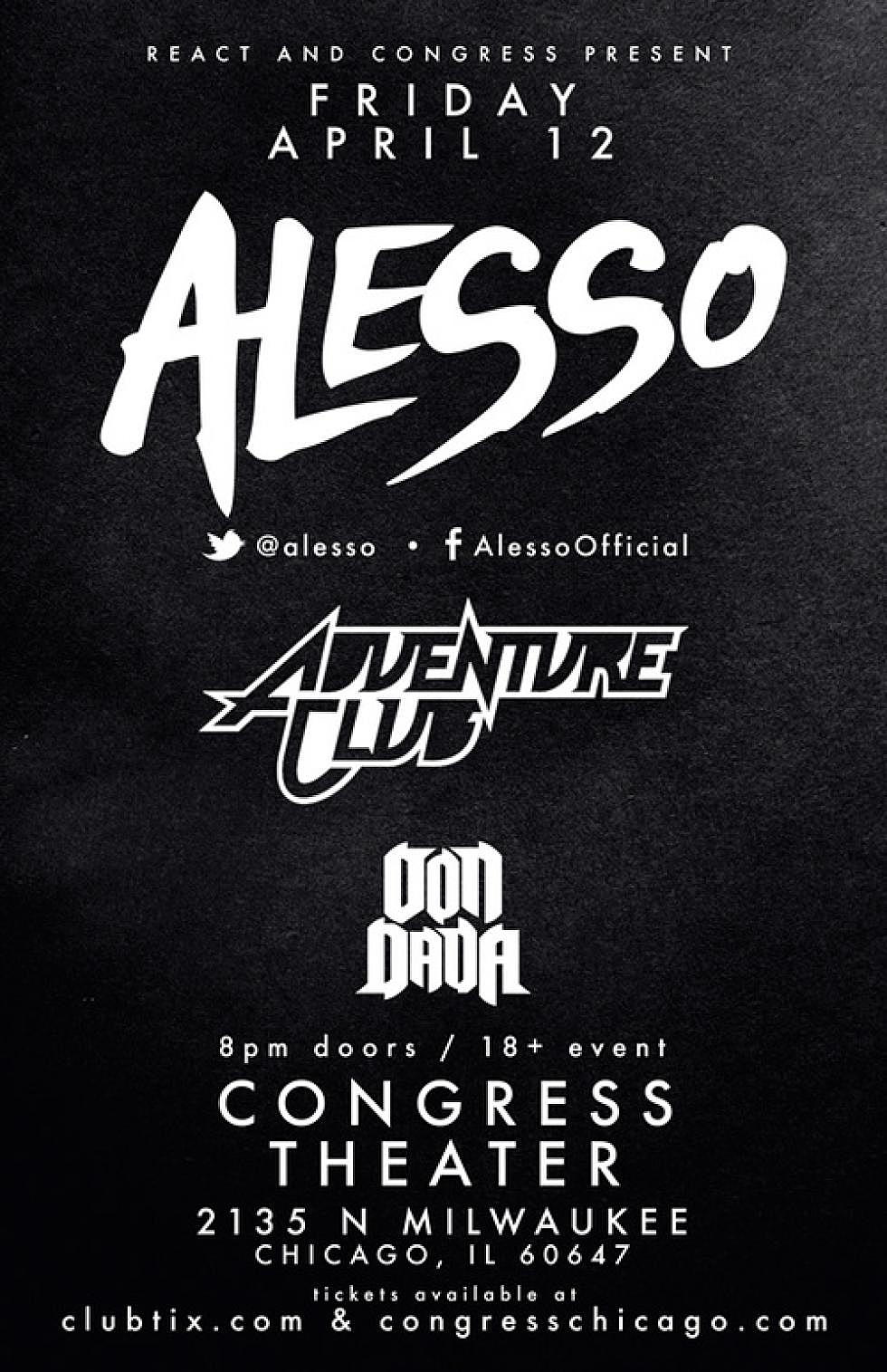 Alesso & Adventure Club @ Congress Theater, Chicago 4/12 Reviewed
React Presents welcomed Swedish superstar Alesso to Chicago on April 12th, on what was an insane night. Opening up for Alesso was Adventure Club which only had 1 of the duo due to some medical issues. They got the crowd started off right; as many times as they come through Chicago they never disappoint. Some of the most memorable tracks for Adventure club were "Crave You," and "Rise and Fall." The sold out crowd blew up during "Rise and Fall" as Chicago locals Krewella graced the stage to help out with the track they are featured on. It was about midnight as Adventure Club ended and the crowd was ready for Alesso take the stage.
Alesso started out his set with all but too familiar tune, as he played a fellow Swedish group's song called "Greyhound." The crowd was ready for what was seemingly about to be a memorable night. 3,500 people had their hands up in the air going wild as Alesso played one monster anthem after another. As he dropped "Years" confetti dropped from the rafters and the crowd was in a pure state of bliss. Hands were being pumped, girls were on top of people shoulders, and not one person was quiet or still as everyone was bouncing around belting out the lyrics. So Many anthems were dropped, including "City of Dreams," "Don't you Worry Child," "Calling," and "If I Lose Myself." Truly one of the most memorable shows the congress has had this year. Alesso's productions can truly be defined as "feel good" music. This was truly a magical night for everyone in attendance.
Written by: Derek Bogseth