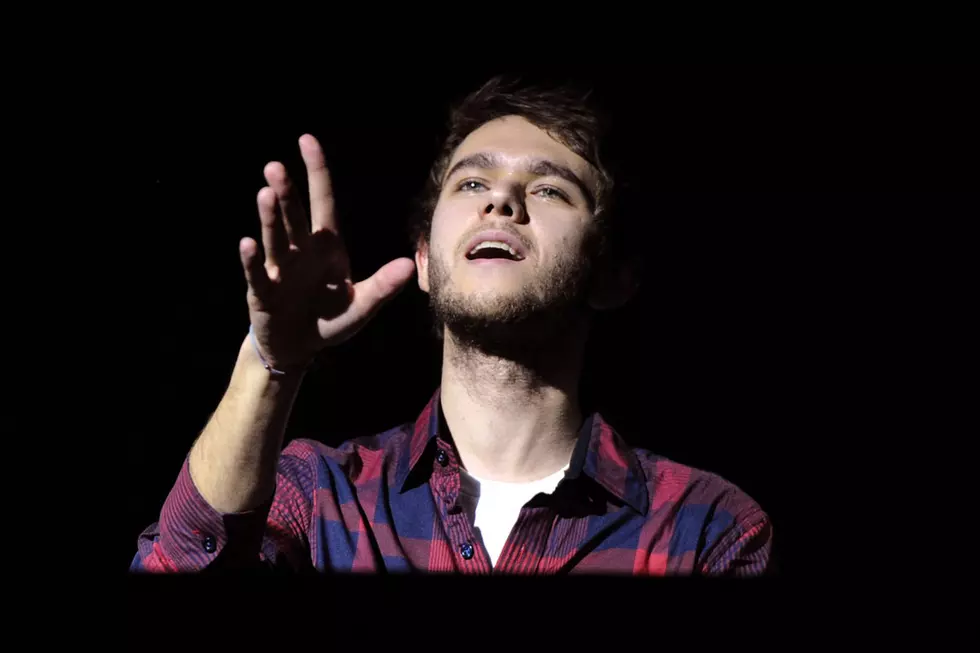 Zedd Teases Music Video for 'Beautiful Now'
Kevin Winter / Getty Images
Following the release of his long-awaited album, True Colors, which was released on May 19, Zedd is not slowing down at all. He recently appeared on Jimmy Kimmel Live! to perform his new single and collaboration with Jon Bellion (a singer-songwriter famous for tracks like "Simple and Sweet" and "Carry Your Throne," and has written hit songs like Eminem and Rihanna's "The Monster" and Jason Deluro's "Trumpets"). Now, he has released a teaser for the forthcoming music video for the track, which you can watch in the video above. From the looks of the teaser, the music video is going to be an emotional, intense video accompaniment to the track. Stay tuned for its official release to come soon.
"Beautiful Now" is another pop-oriented track from Zedd, a sound he has exhibited in the previously released singles from the album. It also presents us with the style that has come to define Zedd's music. Placing an emphasis on real instruments, with minimal electronic elements, listeners can hear the presence of piano, guitar and strings in the track. However, it still provides the energetic dance sound that has boosted Zedd's name to the mainstream.
Also, Zedd recently announced the tour in support of the forthcoming album. The tour kicks off in San Francisco's Bill Graham Civic Auditorium on September 4 and will come to a close in Minneapolis' Roy Wilkins Auditorium on Halloween. As you can tell from the blurred out dates in the tour flyer below, there are a number of dates that have yet to be announced. Tickets for the tour are on sale now at ZeddTCT.com. Check out the tour dates below.