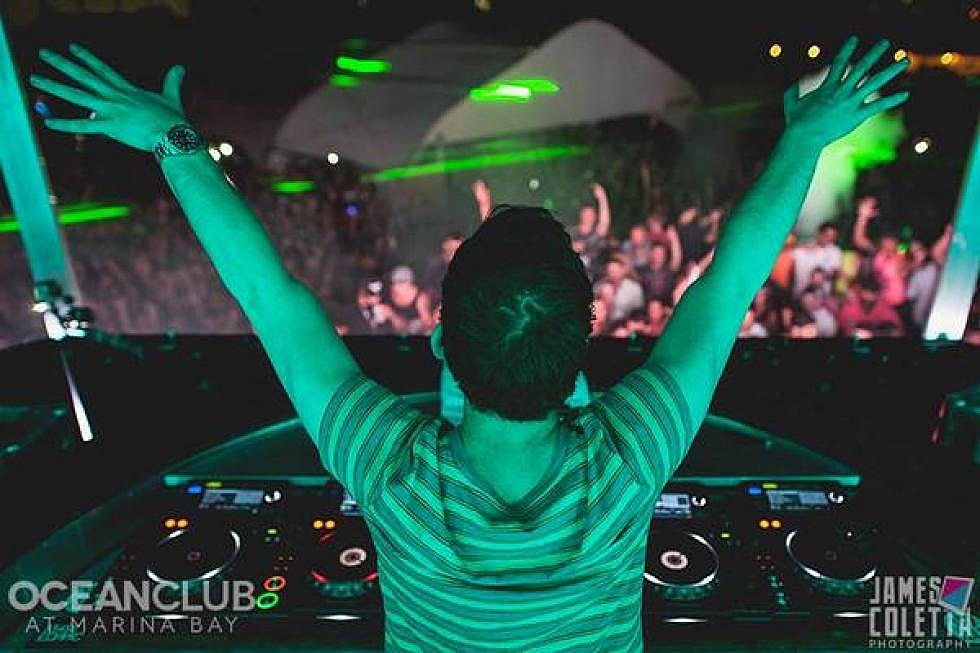 Review of Hardwell at Ocean Club, Quincy, Mass 8/18 and his new remix to "Man With The Red Face"
Last Sunday was no day of rest in Quincy, Massachusetts. The gorgeous Ocean Club at Marina bay has seen the likes of Knife Party, Dillon Francis, Diplo and Laidback Luke grace its decks in recent months. Last weekend, the Ocean front venue welcomed veteran producer Hardwell to its stage. Closing out his 11-city "Go Hard Go Home" tour, Hardwell brought in the night under palm trees and lush bottle service bungalows.
Opening his set with club hit "Spaceman," the Dutch superstar wasted no time getting those bottles popping and CO2 guns firing at each drop. Playing an eclectic set that included everything from Avicii's "Don't Wake Me Up" to Nirvana's "Smells Like Teen Spirit" Hardwell definitely was "buck" (as you Bostonians would say ;) ). As the 25-year-old producer partied with his peers, he turned it up a notch dropping his new track, a remix to Mark Knight and Funkagenda's "Man With The Red Face." The sax- utilizing track, that officially dropped yesterday on Toolroom Records, sent the crowd into a 127 BPM frenzy that proved to be an endurance test for those unfamiliar with the insanity of a Hardwell set.
Closing out at around 1 am, Hardwell gave us everything we had hoped for from his last show of the "Go Hard Go Home" tour. There could have been no better location for this than Ocean Club. For those unfamiliar with the venue, it is by far one of the best in the country. Gorgeous setting, friendly staff, and a dynamic stage set, Ocean Club is one of the crown jewels of the east coast club scene. It is definitely a must see for anyone in the Boston metro area. The superior club's beachfront setting is the ideal place to catch any one of your favorite DJs.
Check out Hardwell's "Man WIth The Red Face" below: