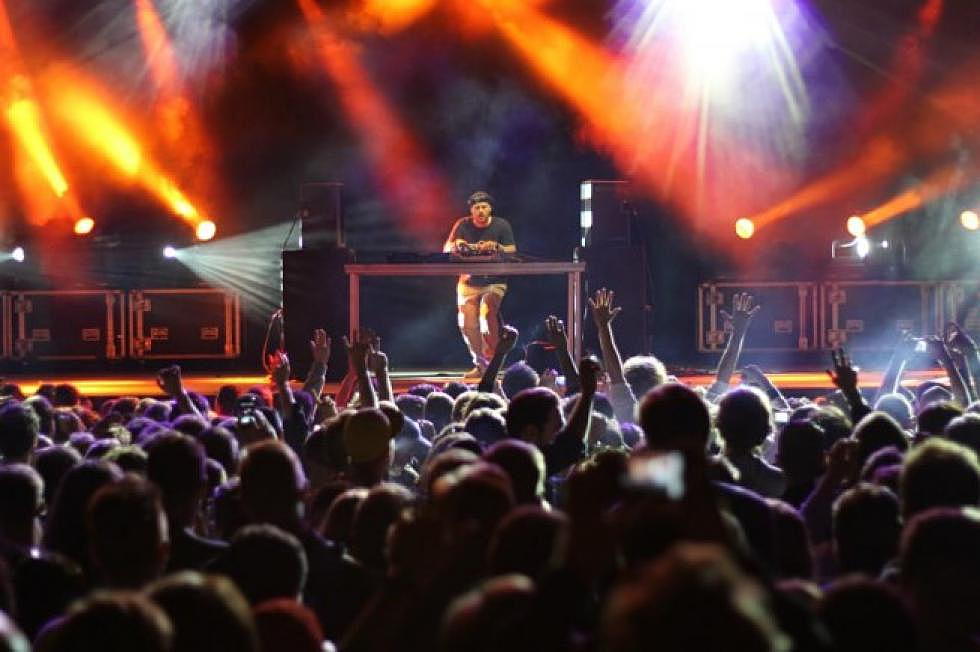 Eric Prydz: Hail to the king
The Swedish House Mafia aren't the only world-beating EDM producers to emerge out of the Swedish capital of Stockholm. The enigmatic Eric Prydz has been a household name in club music around the world for nearly a decade years now, and while Axwell, Ingrosso and Ingrosso might be headlining North America's biggest festivals, there are many who would argue that his overflowing arsenal of dancefloor destroyers, Prydz is the one to rule them all.
Elektro Daily has already talked to Prydz about his upcoming tour as headliner of Identity Festival, as well as his Swedish House Mafia connections. Here we chat with him more about his spectacular career, his new Eric Prydz presents Pryda 3-CD anthology, and what it's like being one of the true kings of EDM.
This must be a very big week for you, your Eric Prydz presents Pryda 3-CD set has finally dropped. How are you feeling at the moment?

It's been taking so long for us to be able to release this album, so I'm super excited to be honest. It came together quite nicely, we decided to do not one but three CDs, and two of them are retrospective CDs, which include everything on the Pryda label that I've been doing for the past eight years really. It's a really nice collection of music, and it's a great way for people who only know me for my big hit singles, like Pjano and Proper Education and even Call On Me, and tracks like that. It's good for them to hear what I'm actually doing, when I'm not doing big singles. So I'm really excited, and the response has been nothing short of amazing.
It's quite a special release, because it brings together all these memories, but you've also gone the extra mile to shape it into something a little bit bigger, in terms of all the new tracks we get here, but also in the retrospective mixes there's been a lot of work too.
Yeah, that was really hard. We wanted the tracks to be mixed, and normally when you DJ you use music in your sets, almost like you'd use bricks to build a house. It's always the challenge to put tracks together in a way that makes sense, but I'm really happy with it, I think it works well.
The timing is convenient too, because you're about to embark on your first big US tour. In a way, you could say you're almost unveiling yourself in a big way to that audience.
Yeah. I've already toured North America two times before, once in 2007 and then in 2008 as well, I was over there for six weeks each… The States have changed a lot since then. The last time was at Miami Winter Conference in 2010, but now dance is even bigger than RnB and hip hop, it's crazy. So I can't wait to come over and see what's happening.
You originally broke through around 2004. Something characteristic about your sound was that it worked equally with underground DJs as it did the mainroom performers.
Yeah, I love it when that happens, when you make a record and you can have people like John Digweed and Sasha playing it, but then David Guetta would play it as well, and every DJ in between... Everyone can find something in the record that they like, they'll find a way to fit it in with their sound and they will play it, and it just works across the scene. And I love it when that happens, it's nothing that I 'try' to do, it just happens every now and then.
Something you discover when you go back to these records, is the influence can still be seen in the music coming out today.
Oh definitely, I think that whole sound was something that resonated. Me, and Steve Angello, Sebastian Ingrosso and Axwell, back in 2004, and everyone started copying what we were doing then… if you listen to our old records, you can hear that in so many of the music that is being released today as well. Which is very flattering, obviously.
It's almost gone beyond copying, to the point where it's been absorbed into dance culture so much that it's hard to spot where the copying starts and ends.
I think that's the way that electronic dance music has always worked. If you even look at hip hop, you don't have to look hard for people inspiring each other, and someone comes up with a new, fresh sound and everyone wants to jump on that, and that's becomes the 'new' thing… that's how the music evolves, I think. Then people get fed up with it, and they move onto the next thing, and the next thing. So it's kind of cool how it works, real