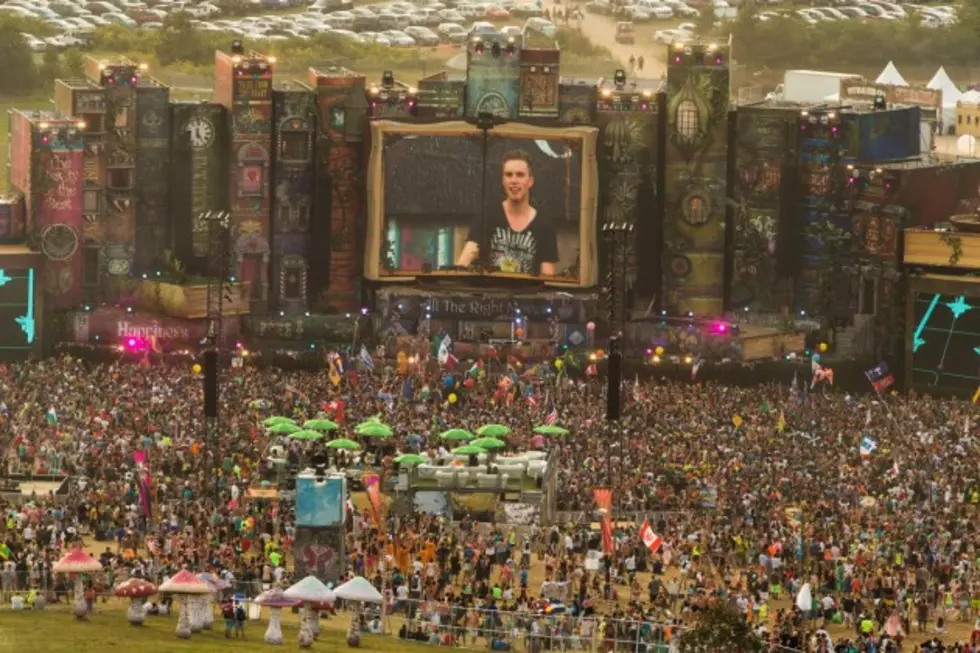 TomorrowWorld Outlines Massive Economic Contribution to the State of Georgia
Christopher Polk / Getty Images
Last week, TomorrowWorld announced phase 1 of their 2015 festival, which marks the third year of the festival's U.S. endeavor at Chattahoochee Hills, Georgia. As expected, the  first round of artists comes with no shortage of star power, including Tiesto, Steve Angello, Hardwell, Martin Garrix, Big Gigantic and many more. However, the festival is making news once again today with an even bigger announcement, outlining their economic contribution to the state of Georgia.
Below is a summary of statistics illustrating Georgia's economic growth from TomorrowWorld 2014:
- $93.9M of economic activity across the state, with $71.8M in new economic activity in the Atlanta region.
- This equals a 9% increase in Atlanta economic activity from TomorrowWorld 2014 vs. 2013.
- This is largely due to the increase in the number of participants, but also because per-participant spending increased 56% from 2013 to 2014.
- $173M in combined economic impact from TomorrowWorld 2013 and 2014.
- $30.5M in labor income for workers in the Atlanta region.
- $4.7M in state and local taxes in Georgia, including $2.9M in state and local taxes from activity in the Atlanta region.
- 3.5 days were spent on average in the Atlanta area, per TomorrowWorld visitor.
"We are passionate about bringing beauty, positivity and unforgettable experiences to TomorrowWorld's visitors each year," said Jamie Reilly, project director of TomorrowWorld. "These numbers are a humbling reminder that our work has a significant impact to our local community and home."
Check out the graphic breaking down TomorrowWorld's enormous economic contribution below. Also, purchase your tickets at the official TomorrowWorld website, and stay tuned to Elektro for all your Tomorrowworld 2015 news and updates.