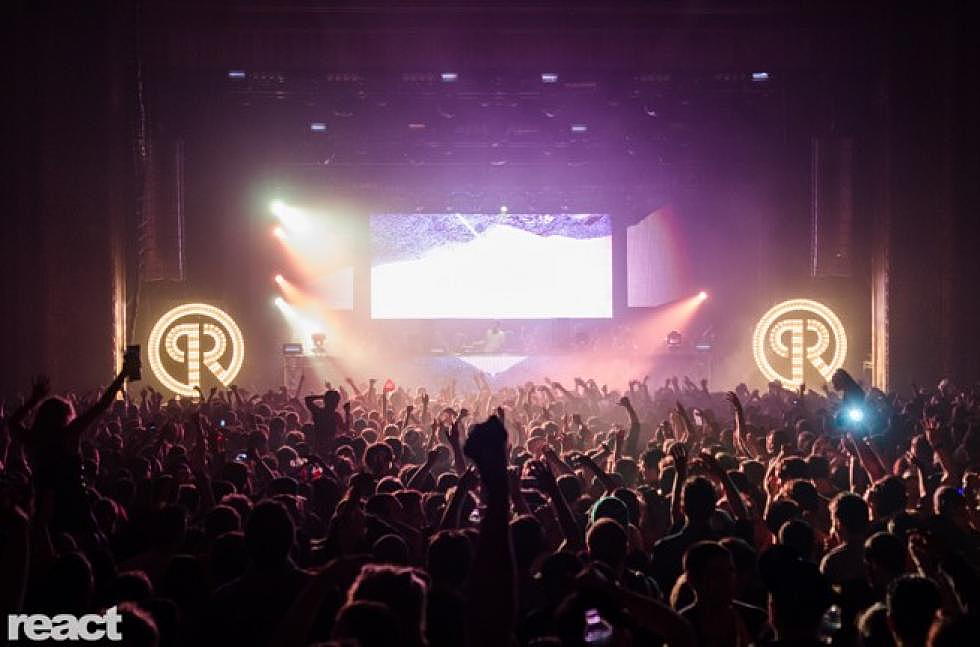 Porter Robinson NYE at Congress Theater Reviewed
Ah, 2012. A monumental year for the electronic music genre, more and more fans flocked to the amazing charm of the EDM scene, making the genre grow into a massive movement that seems to reach no bounds. As ravers reminisce about a year full of amazing festivals, concerts, and tunes of 2012, there is no better way to top off a magnificent year than to do it doing what we know best, and that is to dance.
Over here in Chicagoland, people pulled out their best glowing gear, mystical costumes, club dresses, and neon for another NYE celebration this time with 20 year old prodigal headliner, Porter Robinson. 2012 was a great one for Porter, accomplishing what it usually takes decades to do in just a year, rising to stardom and playing some of the biggest festivals in the scene and supporting big name acts such as Tiesto and Skrillex. Fast forward to now, and dedicated fans from all over the Midwest piled into the infamous Congress Theater for two consecutive nights of his music.
I came on the second night, December 31, excited to ring in a new year with my fellow ravers to some amazing EDM courtesy of Mat Zo, The M Machine, and Porter Robinson. The Congress Theater was already getting packed and the dance floor had transformed into a sweaty throbbing pile of moving arms and lights that was getting down to the nostalgic sounds of M Machine. Surprising the crowd with throwback tracks like Kool and the Gang's "Celebration", he really kept the crowd going, weaving in and out of eras with electro house bangers and amazing remixes that really set the mood for the evening.
Mat Zo took over the decks and brought down the house with a mixture of euphoric trance and house. There wasn't a person in the entire place who wasn't grinning while the Brit sent shockwaves into the crowd, running through some favorite tracks such as hits like "The Sky" and his Porter Robinson collaboration "Easy." Soon, it was time for the man of the night, Porter Robinson, who kept the crowd going all the way up until the big moment: The Countdown. Everyone screamed in anticipation and counted down from 10 as Porter slowed down his beat, then dropped a mass of electro on the place as white confetti poured from the ceiling onto an ecstatic crowd full of hugging and kissing, and an overwhelming feeling of love and unison in the air.
2013 was finally here, and Robinson began the new year with a spectacular set that crossed all genres. He went from playing his famous tracks such as "Spitfire" and the Knife Party remix of "Unison." The crowd gyrated to trap remixes of Benny Benassi's "Satisfaction" and Kanye West's "Mercy" before hitting the crowd with some dubstep. Soon, his set ended us worn out but satisfied ravers descended into the night, looking forward to another year of beautiful crowds, amazing vibes, and spectacular EDM.
Photo credit Steve Pham and React Presents.