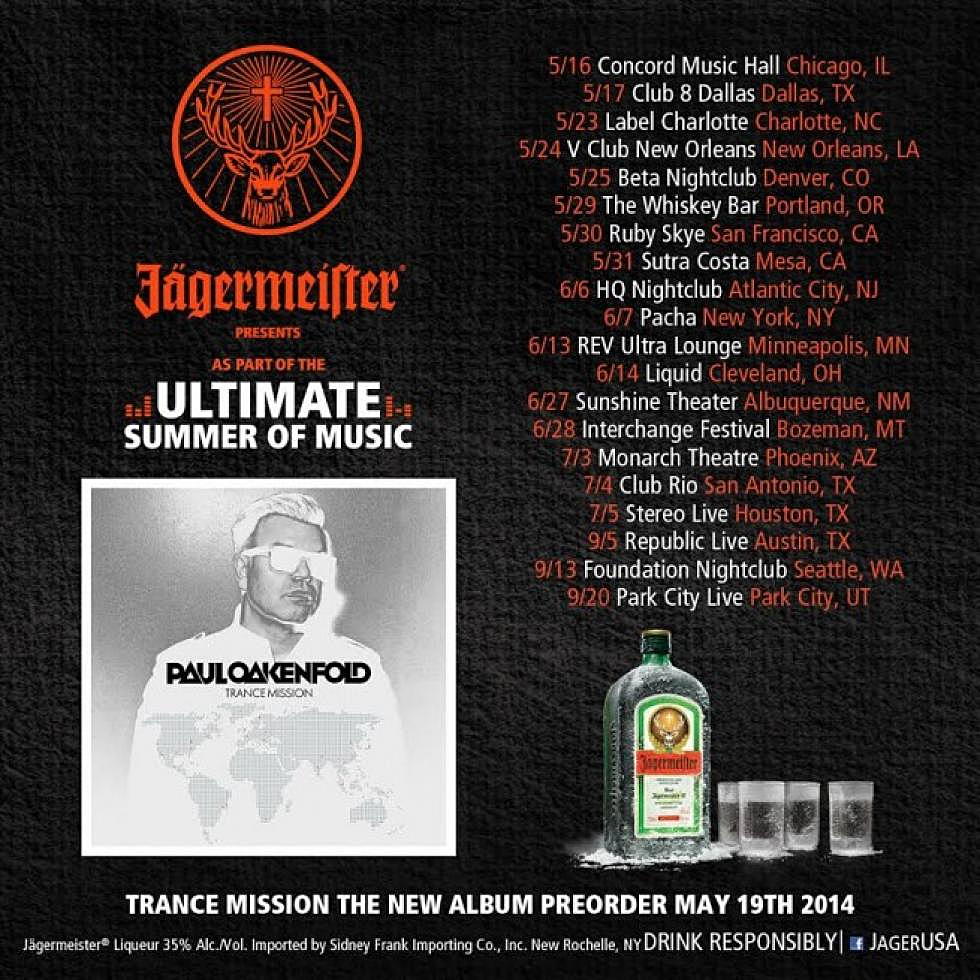 Jägermeister teams up with Paul Oakenfold for 2014 Ultimate Summer of Music
In the midst of Oakenfold's 'Trance Mission,' he employs his fame to Jagermeister's "largest music initiative to date," – a mash up of branding gone wild, indeed. The already musically esteemed Jagermeister brand embarks onto the summer of 2014 with the Ultimate Summer of Music.
As the #1 selling imported liquor in the United States, they prove their loyalties to their Jager-bomb loving, dancing in the crowd fans, with a massive lineup for the months ahead. Slated to headline the tour (all while on their own major tours as well, mind you) are Eli Young Band, Fall Out Boy, and Paul Oakenfold.
"Jägermeister has been supporting musicians of all genres for more than 20 years," said Cliff Rigano, Director of Music Marketing for Jägermeister at Sidney Frank Importing Company, Inc. "We've always prided ourselves on working with some of the most well respected acts in the industry but we have yet to bring 3 top acts from 3 different genres together. Each of these artists consistently deliver legendary, high-energy shows that we know our diverse consumer set will love.  Simply put:  Jägermeister makes music sound better."
But despite the magic of that lovely warm licorice taste soothing bass lines, the Ultimate Summer of Music as a music-driven tour has delivered to us some high expectations. Starting May 16th, Jager will begin their massive music venture, throwing on 30 shows nationwide, straight through September.