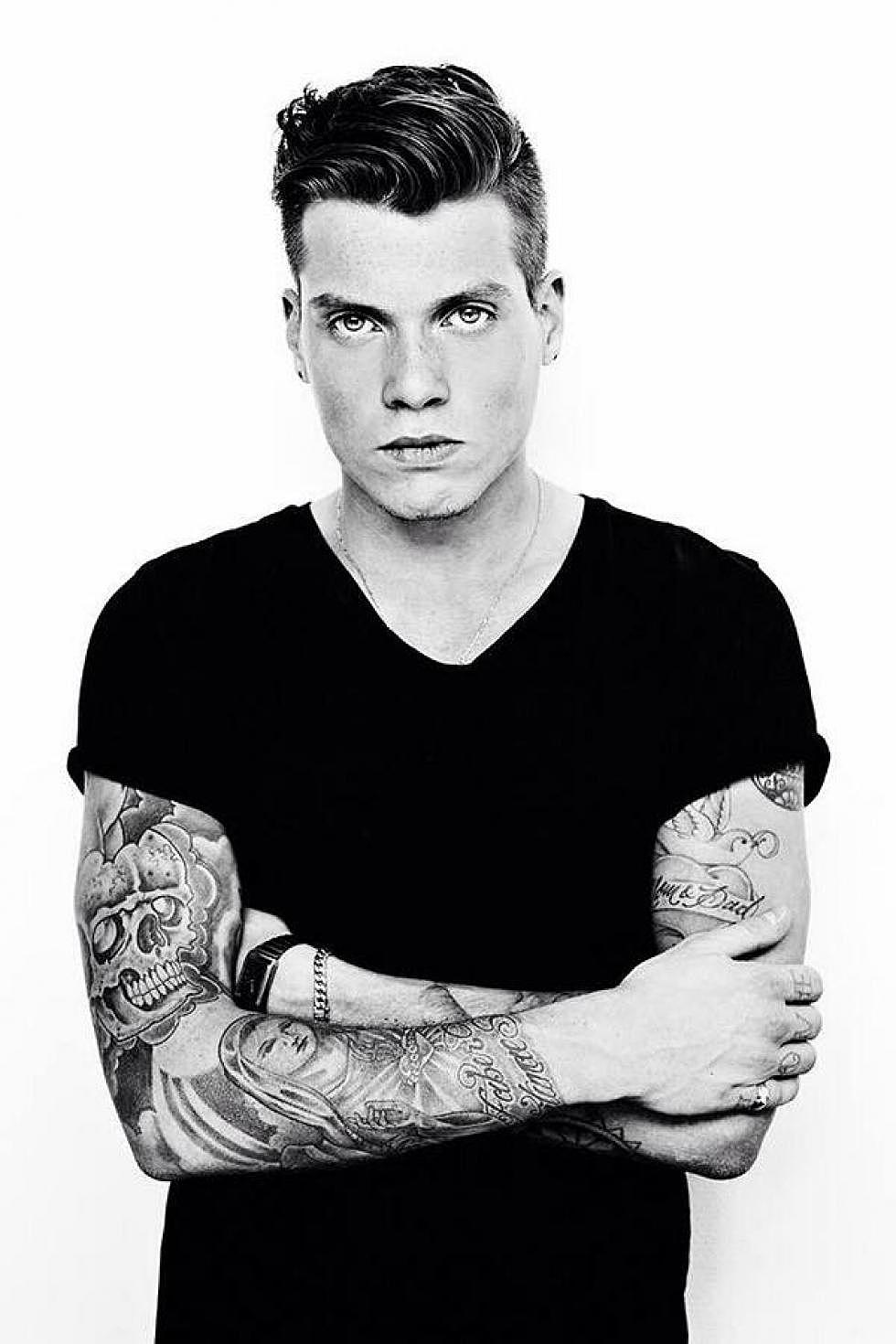 Exclusive Interview with Tony Junior
If you haven't heard of Tony Junior, you are missing out. By glancing at his social media accounts, Tony Junior is truly enjoying his career. Recently, he released his new track "Wake Up" on Steve Aoki's label Dim Mak, which has gained lots of support from fans and producers. Not only that, but currently he is on his first ever US tour aka the "Immortal Tour", which is a guaranteed fun time. Check out the interview with Tony Junior below!
What got you interested in producing and djing? Who inspired you?
Tony: 3/4 years ago my band split up, so I decided to make music by myself. At the same time i went with a friend to a house party and then I knew it… I'm gonna make house music!! My big inspirations are Steve Angello and Wolfgang Gartner
Did you have any musical background?
Tony: Yes, since i was 8 years old i started playing drums. I can play a little piano and guitar also.
How would you categorize your sound?
Tony: Aggressive and sing a long!
Your track "Immortal" with DVBBS is a huge hit, how did the collaboration come about?
Tony: It kinda started on Twitter, they followed me and we were starting to tweet and stuff. I was just working on a new idea and send it to them. We finished it through twitter, haha!
You recently released your track "Wake Up" what was the creation process like? How long did it take to make?
Tony: Wake up was finished 1.5 year ago, due some issues with other releases from me it got delayed. I just wanted to create a cool jumpy track with some vocals that everyone can sing.
You're currently on your US Immortal Tour, what are your expectations? What are you most excited for?
Tony: It always was a dream for me to tour in the US. The people here are really crazy and into this house music. Next week i'll play LED in San Diego, I'm really excited about that show!
What are some of your tour essentials?
Tony: Vodka, condoms and some sleep now and then! ;)
Who was the 1st DJ you ever saw live? Where?
Tony: It was the first time i went to a house party around 4 years ago. I saw Leroy Styles playing in the club in my hometown, which was the moment I thought this is what I wanna do to!
Your dream venue you would like to play?
Tony: ULTRA MAINSTAGE! haha.. No, every venue there are people that like the music as much as I do is a dream venue!!
What do you have planned for this summer? Should we be looking out for any new music from you?
Tony: YES, a lot of new Tony Junior music, collabs and other stuff coming up! :)