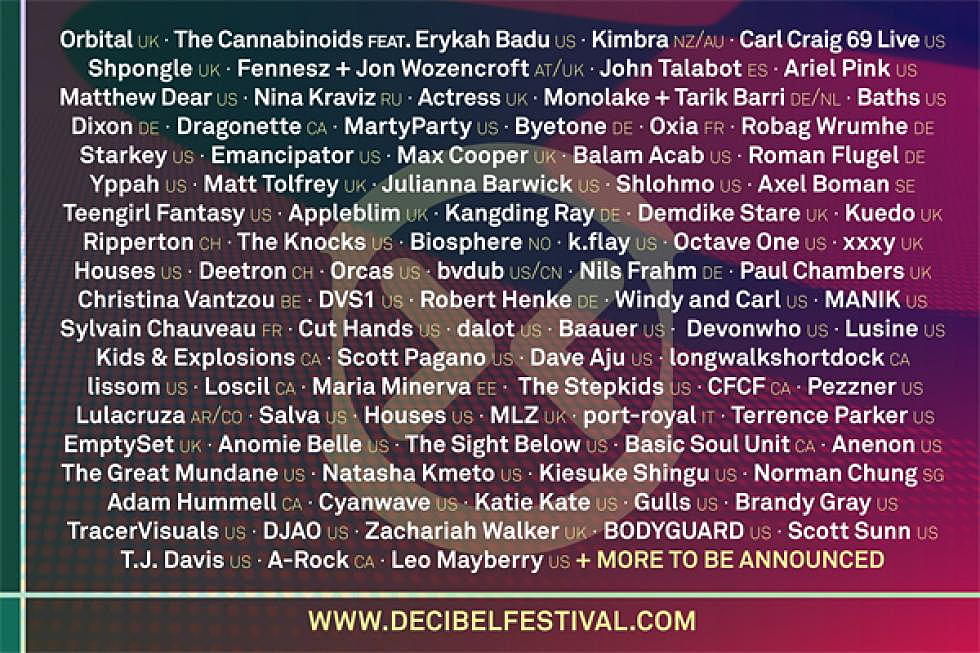 ELEKTRO EXCLUSIVE: Decibel Festival Adds Orbital, MartyParty and More
Seattle's seminal EDM and arts festival Decibel today announced lineup additions including electro-pioneers Orbital, MartyParty, Carl Craig, Cannabinoids, (the ambitious new electronic project from Erykah Badu), Shpongle, and a slew of other international talent including Starkey and Balam Acab.
These acts join a killer lineup that includes Ariel Pink, Emancipator, Kimbra, Fennesz, John Talabot and Matthew Dear.
Now in its tenth year, the four-day festival will happen on September 26-30, 2012 in venues throughout Seattle. Known for melding live performances, interactive media and state-of-the-art sound and technology-based education, Decibel has become a platform for exposing attendees to cutting-edge multimedia art from around the world.